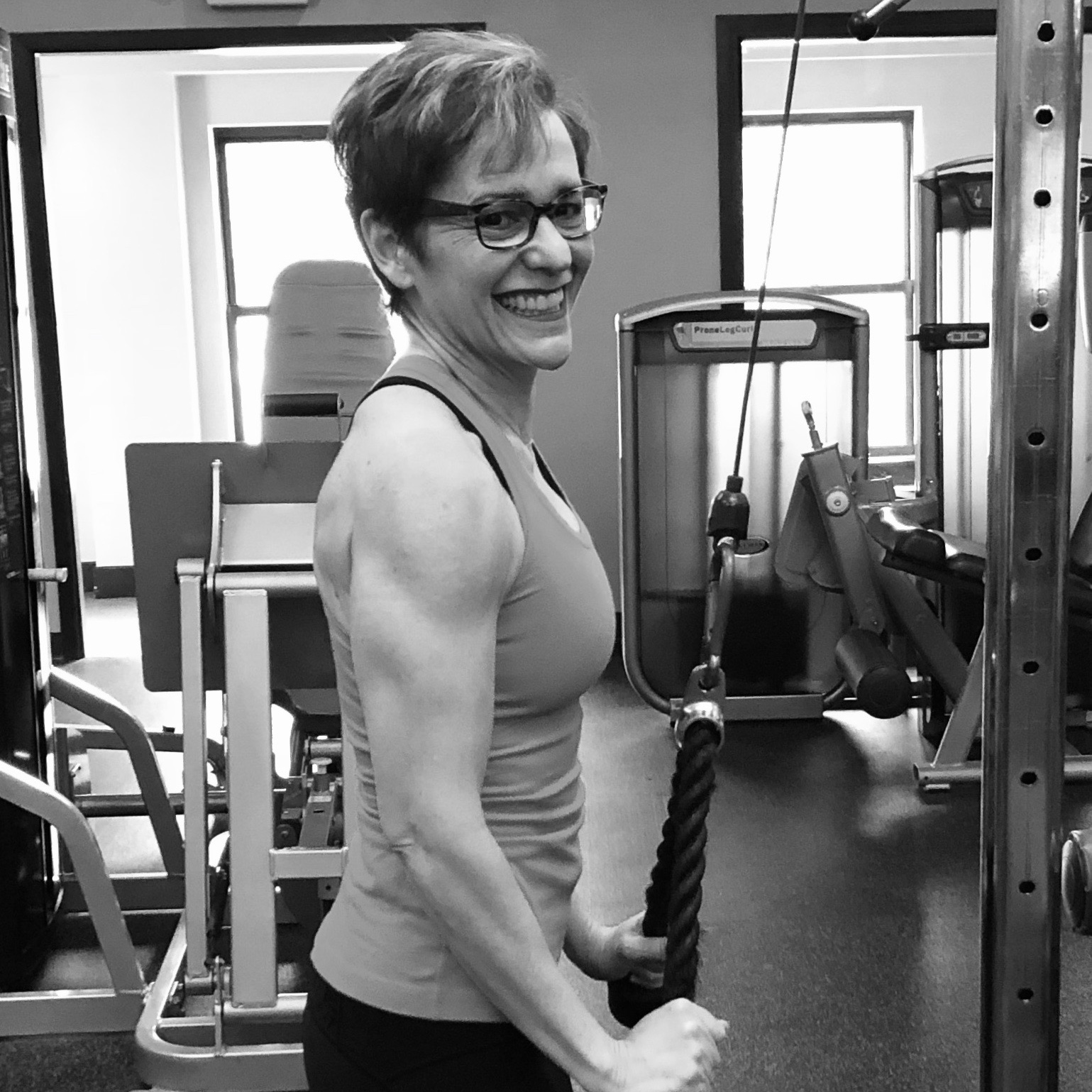 Jacky is a believer that you can be fit at any age. She understands people's needs and knows how to make the most out of every exercise and every gym visit.
She works one on one and in small groups (H.I.C.T). She is an expert in "corrective exercises" and implements them into her training. When you train with Jacky, you are getting a program tailored to your specific needs and level. For the last 10 years she has trained a variety of clients of all ages and helped them to reach optimal fitness levels - beyond what they even imagined for themselves.
Jacky started personal training because she loved helping others and knew sharing her knowledge would be a pathway for lasting change in others. She has a personal training certification through NASM and is certified in Small Group Personal Training. She is also in the process of completing her CES Certification.
She is the mother of three adult girls, Caroline a Phd, Emily a Pediatric NP, and Juliet an Engineer. She recently added a new member of the family, Ehsan - a new son in law! So she understands the challenges of balancing a busy schedule and maintaining a healthy lifestyle.
Jacky is focused and has a wonderful following because her clients know one thing for sure; THEY GET RESULTS.
Outside of fitness, Jacky enjoys reading, gardening and skiing!